Health and Kinesiology Faculty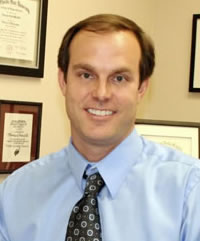 Scott  Marzilli
Title: Professor and Chair of the Department of Health and Kinesiology
Department: Health and Kinesiology
Building: HPC
Email: smarzilli@uttyler.edu
Phone: 903.566.7465
Degrees
The Florida State University
Ph.D., Movement Science, 1999


California Polytechnic State University, SLO
M.S., in Physical Education, 1996


California Polytechnic State University, SLO
B.S., in Physical Education
Biography
Sample Courses
Motor Learning and Control
Success in Sports
Biomechanics
Tests and Measurement
Teaching Philosophy
Today, as I reflect on my teaching philosophy, I realize that after almost 25 years of schooling, I have been exposed to many different teaching styles and environments, each with different outcomes.  Out of the hundreds of teachers that have filled my past, I was only able to clearly reminisce about four or five.  I remembered my 4th, 5th, and 6th grade teacher Mrs. Lang, my 7th and 8th grade English teacher Mrs. Africano, and a select few college professors.  What was it about these few teachers that allowed their memories to stay with me all these years?  Well, there are probably many differences between these teachers, but the one thing they all had in common was there goal for their students to be creative, imaginative, critical thinkers, that could work and be successful on their own.
I think learning is an integrative process that is different for every individual.  It is the professor's responsibility to create lessons and to convey the information to the students through as many means as needed.  Some students learn through kinesthesis "actually performing the activity", while others are very visual, still others need to be told what to do, and still some require a combination of multiple learning strategies.  It is through this creative synthesis of multiple learning styles that allows for an environment that enhances learning and understanding for all students.  The ability to synthesize information for the students' understanding is what separates good teachers from those who have a lasting impact on their lives.
I believe that my job is not simply to teach classes at the college level, but to ensure that the students learn the material.  If this means sometimes staying after class or receiving phone calls, both at home and at the office, then so be it.  My enthusiasm for the material is contagious.  Students know if their teacher loves what they do, and they respect the teacher for that.  I love what I do!  I love breaking up the complicated concepts into smaller more manageable sub-units, only at the end to combine them to the whole.  Students, when taught this way (part/whole), are amazed how easily these once complicated concepts become.  Interestingly enough, this is the same creative process that I undertake in my research. 
I still get a nervous stomach the first day of each semester, a feeling that I hope will never go away.  I truly feel that each and every semester I have the opportunity to touch the lives of our students in a positive way.  These feelings keep me motivated and eager to teach.
Research Interests
My research interests rest in three related areas: Theoretical underpinnings of skill acquisition, exercise's effect on aging and nicotine's effect on motor behavior.
Notable Academic Awards
2010 Alpha Chi Outstanding Faculty Award for the College of Nursing and Health Sciences at The University of Texas at Tyler
2008 The University of Texas at Tyler System Leadership Fellowship
2007 The University of West Florida Distinguished Teaching Award
2006 Academic Leadership Fellowship Recipient
2004/2005 Teaching Incentive Program (TIP) Award Recipient
2004/2005 The University of West Florida's Outstanding Teaching/Advising Award Recipient
2001 The University of West Florida LEAD (Leadership Enhancement and Development) Program
Publication Highlights
Verdan, PJ., Marzilli, TS., Barna, G., Fenter, B., Roquemore, A., Blujus, B. & Gosselin, K. (in press).  Effect of the Power Balance® Band on Static Balance, Hamstring Flexibility, and Arm Strength in Adults.  The Journal of Strength and Conditioning Research.
Marzilli, T.S., Brown, R.M., Saroni, M., Krizmanic, E., & Carver, C. (2011).  The Effect of Concurrent and Terminal Feedback on V02max.  The International Journal of Fitness. 7(2).
Marzilli, T. S., Sanderson, H. L., Bergen, J., Cosio Lima, L., Taylor, L., & Song, C.  (2008).  The effects of a preseason strength training program on a Division II collegiate women's basketball team.  International Journal of Fitness, 4 (1).
Fairbrother, J. T, Shea, J. B., & Marzilli, T. S.  (2007).  Repeated retention testing effects do not generalize to a contextual interference protocol.  Research Quarterly for Exercise and Sport, 78 (5), 465-475.
Marzilli, T. S., Willhoit, K. F., & Guadagnoli, M.  (2006).  Effects of information processing load in abstinent and non-abstinent smokers' psychomotor task performance.  Nicotine and Tobacco Research, 8 (3), 1-9.
Wade, L. R., Davis, J., Marzilli, T. S., & Weimar, W. H.  (2006).  Information processing capacity while wearing personal protective eyewear.  Ergonomics, 49 (10), 955-967.
Marzilli, T. S., Schuler, P. B., Willhoit, K. F., & Stepp, M. F.  (2004).  Effect of a community-based strength and flexibility program on performance-based measures of physical fitness in older African-American Adults
Presentation Highlights
Roquemore, A. N., Satterwhite, C. G., Marzilli, T. S. & Ballard, J. E.  (2011).  Effects of Exercise Training upon Balance and Functional Assessments in Community Dwelling Older Adults.  American College of Sports Medicine National Meeting, Denver, CO.
Gao, F., Lin, Y.J. & Marzilli, T.S. (2009).  Power grip force is modulated in dynamic arm movement.  The 17th Congress of the International Ergonomics Association, Beijing, China.
Cosio-Lima, L. M., Marzilli, T. S., Taylor, L. W., & Callahan, M.  (2009).  Effects of Acute Whole Body Vibration on Fatigue During Leg Press Exercise Session.  American College of Sports Medicine National Meeting, Seattle, WA.
Cosio-Lima, L. M., Reynolds, K., Schuler, P., Marzilli, T. S., McCloskey, A., Hodges, T. H. & Henry, B.  (2008).  American College of Sports Medicine National Meeting,
Marzilli, T. S.  (2007).  The use of Elluminate to revolutionize the on-line class environment.  Elluminate Users Conference, Pensacola, FL.
Willhoit, K., Marzilli, T. S. & Cosio-Lima, L.  (2007).  Effect of ankle position on hamstring activation during a submaximal leg curl.  National Strength and Conditioning Association, Atlanta, GA.