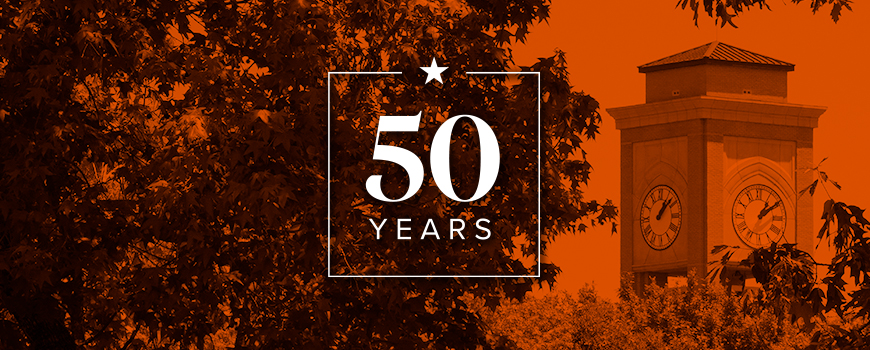 50th Anniversary
The University of Texas at Tyler
President's Welcome
This year marks UT Tyler's 50th anniversary.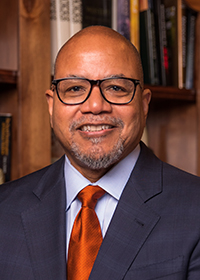 What began as an upper-level college with 178 students has become a traditional four-year Carnegie classified research university enrolling nearly 10,000 students.
As we reflect on our proud past, we recognize the dedication of countless administrators, faculty and staff, community leaders, donors, students and alumni who built UT Tyler into the incredible institution we celebrate today.
Their commitment has positioned the university for the outstanding future that we are developing right now.
In the past, UT Tyler and The University of Texas Health Science Center at Tyler have operated side by side addressing the region's educational and healthcare needs, respectively. As of this year, the two have aligned, along with UT Health East Texas, capitalizing on the strengths of each to create one unified institution. UT Tyler's mission has broadened to serve East Texas with innovative education and research as well as excellent patient care.
The unified UT Tyler will be a great resource for East Texas and beyond.
So, please join us in celebration of our past, present and future.
Kirk A. Calhoun, MD, FACP
President