Featured Article
UT Tyler Soules College of Business Faculty Discover Post-Pandemic Research Opportunities
Much remains unclear as universities continue to adjust to the "next normal." The coronavirus made a dramatic impact on universities, and UT Tyler was no exception. The University implemented guidelines from the Centers for Disease Control and Prevention and transformed courses normally held on campus to a hybrid environment.
"Although we do not know what the future semesters have in store for universities, we at UT Tyler can learn from this pandemic and grow a positive experience out of a challenging situation," said Dr. Krist Swimberghe, interim dean of the Soules College of Business. "I am proud of my faculty colleagues who looked at these unprecedent times and found intriguing research opportunities and created newly relevant course materials."
Research Case Study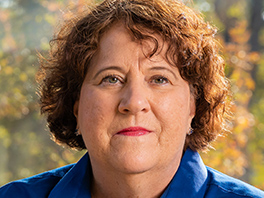 Professor of marketing Dr. Barbara Ross Wooldridge led survey research that explores how universities and their marketing departments nationwide prepared for fall 2020, and how and what they plan to do going forward. Her research team included Dr. Kung-Ah Byun, Dr. JungHwa Hong, Dr. Zhi Pei and Swimberghe.
The research focuses on perceived risks, challenges in risk management and coping strategies throughout the risk management process in marketing departments across the United States as universities prepared for fall 2020, Wooldridge said.
A survey was sent to 520 colleges and universities and data was collected from August 20, 2020, through September 22, 2020. The team's sample was selected from all 50 states with the qualifying criteria that universities and colleges offered a marketing major. Chairs of marketing departments around the country answered questions about risk management, challenges and satisfaction with procedures, what technology tools were helpful, how information was communicated, and what courses and content would need to change.
"Beliefs on the impact of COVID-19 on how courses are taught, potential needed courses and content changes were also explored," she said. "I realized that it would be of great value to study how the marketing discipline itself was reacting and what was being done."
One hundred and eighteen department chairs completed the survey, providing a response rate of about 30 percent. Using the US Census Bureau map that divides the US into West, Midwest, Northeast and South regions, the team had surveys returned from all four zones and responses from 37 different states, she noted.
The split between public and private universities was 69 to 31 percent, respectively. Regarding institution size, 21.2 percent were colleges of less than 5,000 students, 44.2 percent were colleges with between 5,000 and 15,000 students, and 33.1 percent were colleges with enrollments greater than 15,000 students.
"In respect to confirmed COVID-19 cases on their campus, responses were varied and tended to report few cases," Wooldridge said. "It is important to understand some responded just as students and faculties returned to campuses so knowledge and cases could have been limited at the time." Of the 118 respondents, 13.5 percent did not answer, five percent reported no cases, 18.6 percent reported under 10 cases, 33.8 percent reported 11–30, 8.4 percent reported 31–50 cases, and 20 percent reported 51–70 cases.
"Not surprising, 76 percent of marketing departments increased their online course offerings but perhaps more interestingly, 18 percent decreased online classes," Wooldridge said.
All surveyed agreed the pandemic hurt job placement for students, interestingly balanced schools and teaching schools saw less impact on student placement, she said.
Half of the respondents said their university had benchmarked another institution for managing the situation, and when universities had benchmarked, the respondents perceived it was useful. Nearly 91 percent used email to communicate about the situation, 73.7 used a website, and 49.2 used social media. The department chairs responded that content would have to change in "personal selling and sales," "supply chain management," "marketing communications advertising," "social media/digital marketing" and "service marketing."
Wooldridge said the team will submit the paper to Marketing Education Review in late November for potential publication. In the near future, she plans to conduct research on job passion before and after the pandemic.
Paper Accepted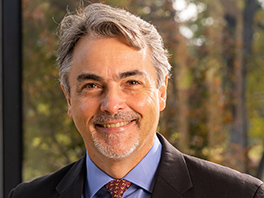 Professor of management Dr. Miguel Caldas authored an article accepted for publication in the Journal of Applied Psychology. The research looked at healthcare workers and the coronavirus pandemic. He worked with Dr. Kathryn Ostermeier, a UT Tyler alum and former adjunct instructor in management who is currently an assistant professor at Bryant University, and Dr. Danielle Cooper, an associate professor at the University of North Texas.
The team specifically explored how and to what extent first responders involved in the COVID-19 pandemic were suffering from negative psychological and emotional consequences.
Their research showed that the more oriented to helping others they were, the more they were bound to suffer from depression and emotional exhaustion. On the other hand, the negative impact was milder the more they perceived their work was making a real impact on other people.
"We found out first responders involved in COVID-19 are indeed suffering negative effects – and that the more involved with the pandemic they were, the worse the effects, and the more likely they were to suffer from depression and emotional exhaustion," he said. "The negative psychological and emotional consequences of COVID on first responders had been discussed but had not been empirically established before our work."
The study is also unique, he said, because they have rare pre- and post-COVID longitudinal data from frontline healthcare professionals, those with the greatest risk of exposure.
The team reached out to a previous data sample of 274 medical doctors and registered nurses from early 2020. Before the pandemic, the team collected data, such as personal characteristics and motivational profile for an unrelated project in his Global Business Perspectives AP course. Of the 274 previously participating doctors and nurses contacted, 172 or 62.8 percent, were located and agreed to participate, and 126 participants completed the follow-up survey.
In the survey, questions were asked that measured participants' level of emotional exhaustion as well as their level of depression. Caldas said the team also adapted a measure that had been used by 9/11 researchers to measure the level of involvement of first responders in a critical incident. "That adaptation of this scale has a great potential to be used by other researchers all over, not only for COVID, but for many types of health crises," he said.
Caldas said he is proud to be part of a team dedicated to helping first responders through this research.
"Because first responders are critical in this pandemic, we need to do anything we can to help them. We had a chance of doing that, and we never thought twice," Caldas said. "This was a real team effort between researchers and UT Tyler students, who acted as respondents or recruited others to participate. I am proud of every single one of them."
Regarding future projects, Caldas will continue working on COVID-related research. He has teamed up with Wooldridge for research regarding work passion before and during the pandemic. A second project, again with Ostermeier and Cooper, will compare psychological and emotional outcomes among healthcare workers in the U.S. and Brazil. In the third upcoming project, Caldas will examine via in-depth interviews people's feelings of working in hospitals, comparing those in North and in South America, during the pandemic.
In the Classroom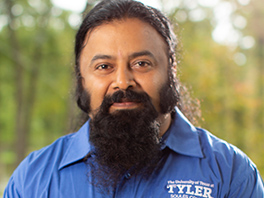 Associate professor of management Dr. Venugopal Gopalakrishna-Remani will teach a course he created as part of the college's MBA program. "Servant Leadership and Managerial Practices for Pandemic Management" will be offered at UT Tyler beginning spring 2021.
The course will discuss mental health management during pandemics and servant leadership, which Gopalakrishna-Remani noted is a type of leadership that stresses the importance of serving others around the leader as opposed to dictating decisions.
"The main idea of servant leadership is that instead of being in charge, you take care of those in charge. It is incredibly valuable for pandemics like COVID management," said Gopalakrishna-Remani, who has studied the concept for more than four years. These "servant leaders" are often driven by their belief that they are in their roles for the benefit and support of the people and community they are charged to lead."
On the leadership side, Venugopal Gopalakrishna-Remani said servant leadership appeared to be very significant in pandemic management as it helps take care of those in charge. "Servant leaders build a trusting team, empower them, transfer their passion for working to the followers or employees and achieve results," he added.
The course will also delve into the pandemic's significant adverse consequence on healthcare workers and managers, including increased social isolation and loneliness, anxiety, depression, self-harm and even suicide attempts, Gopalakrishna-Remani said. "There are increased reporting of alcohol and substance abuse, domestic violence, cyberbullying and relationship breakdowns among the affected healthcare workers," he said. "Healthcare workers should recognize when they need help and ask for it."
Gopalakrishna-Remani is also conducting pandemic-related research with colleagues from Sam Houston State University and Lamar University. The team will evaluate hospital performance during the pandemic. Hospital metrics serve as key performance indicators to systematically monitor, evaluate and achieve continuous hospital service improvement, he noted.
Several metrics that can measure pandemic management performance in hospitals include medication error, lab turnaround time, arrival to discharge time and patient vs. staff ratio, according to Gopalakrishna-Remani.
"Vital utilization metrics in hospitals help ensure that patients receive the right care at the right time in a cost-efficient manner," he said. "To achieve healthcare quality, coverage and outcomes, healthcare managers need to allocate resources based on priority and ensure that the limited resources are put to fair use to create value, and metrics are vital to achieving this."
They will also explore managerial practices that encourage employee growth and development during pandemics. The next steps will be conducting surveys using direct interviews, online surveys and third-party survey provider Qualtrics to regional and national hospitals and businesses. Gopalakrishna-Remani will partner with accounting graduate student David Shamburger of Tyler to collect data beginning this month.
As part of his continued research on servant leadership, Gopalakrishna-Remani has completed two qualitative interviews so far and plans to complete eight more by the year's end.
"I am highly grateful to my research partners, Rob Springer and other collaborators who assisted me, and Dr. Krist Swimberghe, who recognized and promoted the course, understanding its value in the present scenario," he said.
#SoulesCOB