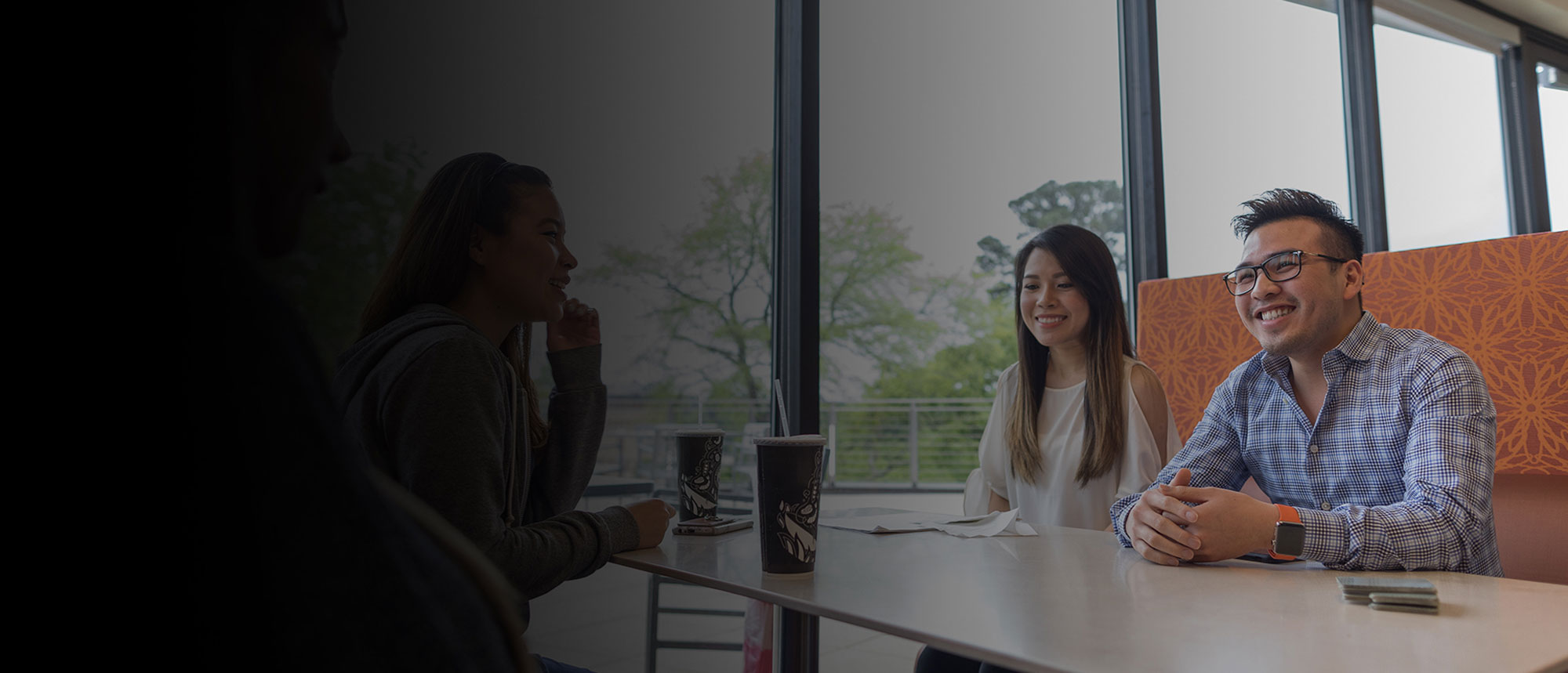 Master of Business Administration
Ignite your career with the affordable UT MBA from UT Tyler.
100% online OR 100% on-campus OR a combination of both
GMAT waiver available with qualified managerial experience
Friendly, supportive program backed by UT excellence
Total program tuition and fees under $17,000*
Online Concentrations
Why UT Tyler?
Finish Fast
Our 36-hour, non-thesis program can be completed in as little as 12 months. Most students complete their MBA in 18-24 months.
Get Aid
Students enrolling in UT Tyler's MBA Program can apply for the UT Tyler New Graduate Fellowship, a $1,000 Award.
AACSB Accredited
Less than 5% of business colleges in the world earn Association to Advance Collegiate Schools of Business (AACSB) accreditation.
Nationally‑Ranked
Study.com ranked UT Tyler's Online MBA in the TOP 10 in the nation.
UT Tyler's MBA checks all your boxes.
You want a high quality degree from a school with a University of Texas system pedigree. Check!
You want to work with professors who are personally invested in your success and who will go the extra mile for you. Check!
You want affordable tuition that will maximize your ROI. Check!
And you want a degree that will be relevant to your work now and boost your career in the future. Check!
Top Employers Seek Our Graduates.
Our grads go places. Gain a valuable career with a UT Tyler MBA degree. Here are some companies that have employed UT Tyler alums.
Adidas
Amazon.com
American Airlines
Apple, Inc.
AT&T
Bank of America
Baylor Scott & White Health
Chevron Phillips Chemical Co.
Ingersoll Rand
Kaiser Permanente
MD Anderson Cancer Center
Microsoft
Phillips 66
Roku, Inc.
Six Flags Corporate
Target
Trane
US Navy
*Texas resident, full-time enrollment. Tuition and fees are assessed each semester and are based on the number of credit hours in which students enroll. Tuition and fees are subject to change at any time without notice.