UT Tyler Office of Marketing and Communications
Crime Scene Processing Class to Conduct Mock Investigation
Follow @UTTyler
Tweet
March 24, 2021
Media Contact: Beverley Golden
Senior Director of Media Relations
Marketing and Communications
The University of Texas at Tyler
903.566.7303
UT Tyler criminal justice students will put their classroom knowledge to the test in a mock murder investigation at 4:30 p.m. Wednesday, April 7, in Parking Lot 14.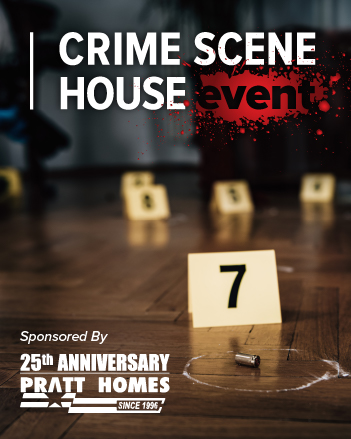 The university community is invited to watch the investigation as it unfolds at a "crime scene house,'' a mobile home donated by Pratt Homes. Crime Scene Processing (CRIJ 4344) students will investigate the simulated case, which will involve several "victims'' inside and surrounding the house.
The class is part of the forensic science concentration in the criminal justice Bachelor of Science degree program. Students participating will secure the scene, package and document evidence, and then process the evidence for field reports.
"Forensic science is our criminal justice program's fastest growing concentration, and one of its most exciting aspects is the opportunity for hands-on learning, including ballistic testing and other evidence analysis,'' said Dr. Jennifer Klein, associate professor of criminal justice. "Thanks to the generosity of Pratt Homes, students will now have the opportunity to process a mock crime on a much larger scale.''
Forensic science is one of four high-demand criminal justice concentrations offered at the university. Homeland security, juvenile justice and generalist concentrations are included, as well as a forensic science minor.
UT Tyler's program is designed to prepare students for careers not only in law enforcement, but also in forensic science, corrections, court systems, victim services and other areas of the discipline.
The curriculum includes a wide selection of courses, beginning at the freshman level. The program is also structured to allow students to transfer courses seamlessly from junior colleges and other universities to begin upper-division coursework at UT Tyler.
For more information about the criminal justice program, visit: uttyler.edu/programs/criminal-justice-bs/.