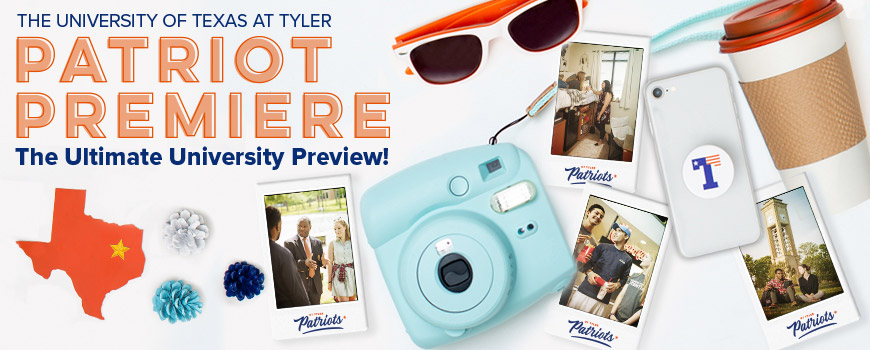 Lodging Near Campus
Patriot Premiere Preview Days
For your convenience, here's a list of some of the available lodging near the campus. This is neither a complete list nor an endorsement of any property listed.
Rate groupings are estimates not including tax.
Contact the property to verify current rates and offers. Remember to mention you are attending UT Tyler Patriot Preview Day to ensure your discounted rates as our guests.
$ = $65-$84; $$ = $85-$99; $$$ = $100-$110+
Sleep In & Suites $
555 S. Donnybrook Ave.
Tyler, Texas 75703
903.581.8646
Candlewood Suites $
315 E. Rieck Rd.
Tyler, Texas 75703
903.509.4131
Magnuson Grand $
3310 Troup Hwy
Tyler, Texas 75701
903.593.3600
Holiday Inn Tyler - South Broadway $$
5701 S. Broadway
Tyler, Texas 75703
903.561.5800
The Woldert-Spence Manor offers a UT Tyler discount 15% off any room
611 W. Woldert St.
Tyler, Texas 75702
903.533.9057
Holiday Inn Express $$
2421 Loop 323 ESE
Tyler, Texas 75701
903.566.0600
La Quinta Inn $$
2552 Loop 3323 SSE
Tyler, Texas 75701
903.525.9677
Staybridge Suites $$ (offers a UT Tyler discount at $96)
2759 McDonald Rd.
Tyler, Texas 75701
903.566.1100