State Authorization
UT Tyler Online
State authorization makes it possible for students outside of Texas to participate in UT Tyler's online courses. In compliance with the U.S. Department of Education State Authorization Regulations in Section 600.9 of the Oct. 29, 2010, final program integrity rule, The University of Texas System on behalf of The University of Texas at Tyler has made a "good faith effort" in pursuing state authorization from all 50 states, the district of Columbia, Puerto Rico, and the U.S. Virgin Islands. For UT Tyler to offer online courses in a state other than Texas, UT Tyler must comply with that state's requirements. These requirements differ from state to state. The following is the current list of states where we are authorized to offer online courses.
States Authorized for Distance Education by The University of Texas at Tyler
Alabama
Alaska
Arizona
Arkansas
California
Colorado
Connecticut
Delaware
Florida
Georgia
Hawaii
Idaho
Illinois
Indiana
Iowa
Kansas
Kentucky
Louisiana
Maine
Maryland
Massachusetts
Michigan
Minnesota
Mississippi
Missouri
Montana
Nebraska
Nevada
New Hampshire
New Jersey
New Mexico
New York
North Carolina
North Dakota
Ohio
Oklahoma
Oregon
Pennsylvania
Puerto Rico
Rhode Island
South Carolina
South Dakota
Tennessee
Texas
Utah
U.S. Virgin Islands
Vermont
Virginia
Washington
West Virginia
Wisconsin
Wyoming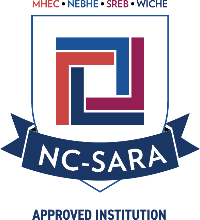 UT Tyler has been approved by the State of Texas to participate in the National Council for State Authorization Reciprocity Agreements. NC-SARA is a voluntary, regional approach to state oversight of postsecondary distance education. Institutions that join NC-SARA are held to the national standard in each member state rather than the individual state's regulations, thus making authorization of distance education more streamlined.